By the beginning of the 18th century, the once mighty Venice had lost its significance as the political center of the Mediterranean, becoming a peculiar center of pilgrimage. Rich travelers from all over Europe came here to admire the beauty of the city. And everyone dreamed of taking a picture, drawing or engraving depicting a corner of a beautiful city as a souvenir. No wonder the most popular among other genres enjoyed the landscape.
"The population of Venice," wrote the historian Monnier, "is a festive and idle crowd: poets and hangers-on, hairdressers and usurers, singers, dancers … – everything that lives in pleasures or creates them. Continue reading →
The heritage of the Venetian school of painting is one of the most striking pages in the history of the Italian Renaissance. The "Pearl of the Adriatic" – a quaintly picturesque city with canals and marble palaces, spread out on 119 islands among the waters of the Gulf of Venice, was the capital of a powerful trading republic that held all trade between Europe and the countries of the East. This became the basis of the prosperity and political influence of Venice, which included part of Northern Italy, the Adriatic coast of the Balkan Peninsula, and overseas territories. She was one of the leading centers of Italian culture, typography, humanistic education. Continue reading →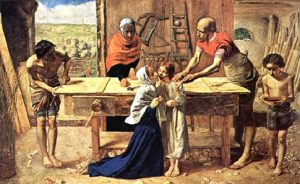 For a proper understanding of the pre-Raphaelite movement, it is necessary to identify the difference between its individual stages, which stretched over several decades. It should be noted that many foreign historians and critics of art are silently ignoring or deliberately distorting its progressive line, trying to limit the rebelliousness of the Pre-Raphaelites to a purely artistic field.
In September 1848, seven young men, students of the school of the Royal Academy of Fine Arts in London, formed a "Pre-Raphaelite brotherhood" with the goal of making a revolution in English art. Continue reading →
Barbizon School of Painting
Far from the noise of the capital, the French painters of the last century have chosen the area around the royal residence of Fontainebleau, which since the times of Francis I has attracted the lands of noble hunters. As early as the 18th century, J.-B. Audrey wrote the magnificent scenes of the royal hunt. After the turbulent events of the Great French Revolution and the fall of Napoleon I, when the time of the festivities was gone, landscape painters often visited here. Continue reading →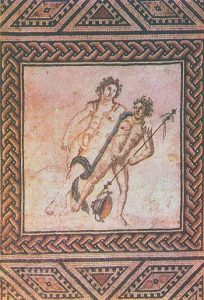 Cologne … Many have heard about this German city on the Rhine, a major center of medieval European culture. The well-known Cologne Cathedral is an unsurpassed monument of Gothic architecture. Its spiers, like gigantic petrified conifers, rush into the sky to a height of one and half meters. Unusual history of construction. She began to be erected in 1248. In the middle of the XV century, work stopped, and only in the XIX century, construction was completed.
But few people know that a more ancient structure, in the place of which a magnificent cathedral was erected, existed since the 9th century. It was built in the era of the Carolingians, here already in the period of early Christianity (IV – VI centuries) the church stood, and it, in turn, was built on the foundations of the ancient temple. Continue reading →